Grow Spray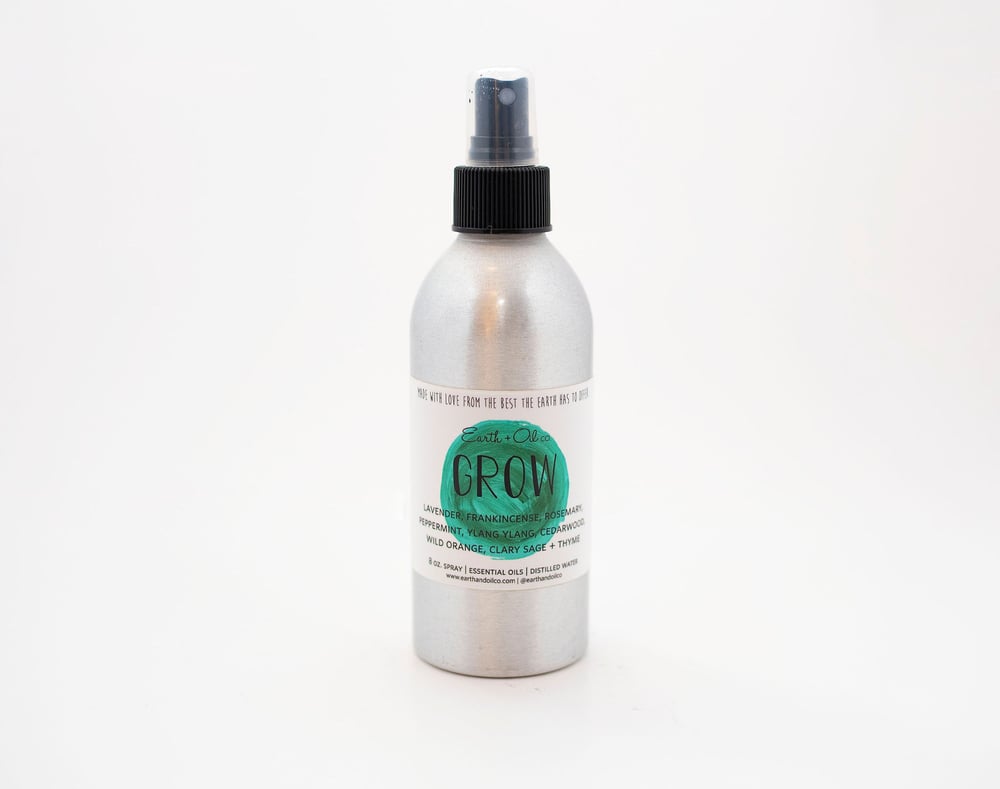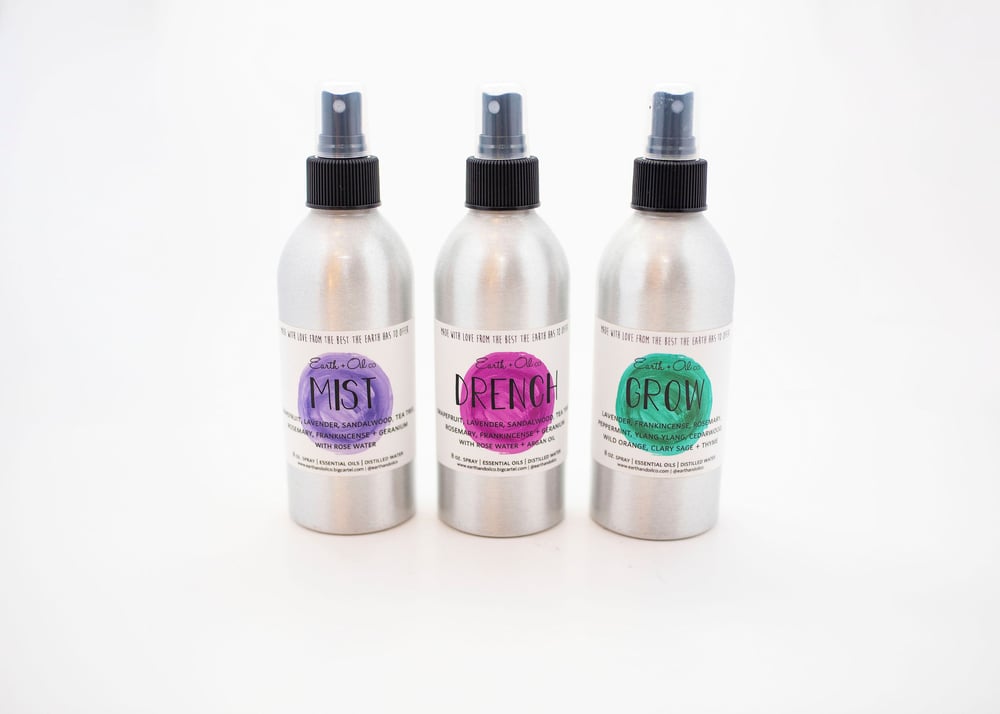 Formulated with 9 essential oils this spray packs a big punch. This will be your new favorite step in your hair care routine. The lightweight formula allows you to use it generously whenever you see fit.
What's inside?
💜 Lavender - soothing, regenerative and anti-bacterial
🤎 Frankincense - restorative, uplifting and healing
🍃Rosemary - fights hair loss, prevents dandruff and stimulates growth
💙 Peppermint - cooling, increases circulation which helps promote hair growth
🌼Ylang ylang - prevents breakage and stimulates growth
🌲 Cedarwood - reduces hair loss and promotes healthy scalp
🍊 Orange - detoxifying, energizing and renewing
🍃 Clary Sage - improves hair strength, prevents breakage
🌿 Thyme - stimulates scalp, promotes hair growth, prevents hair loss
💧 Blended with distilled water.
Instructions...
Mist generously throughout hair and scalp to encourage growth, soothe, and invigorate.