Rewind Facial Serum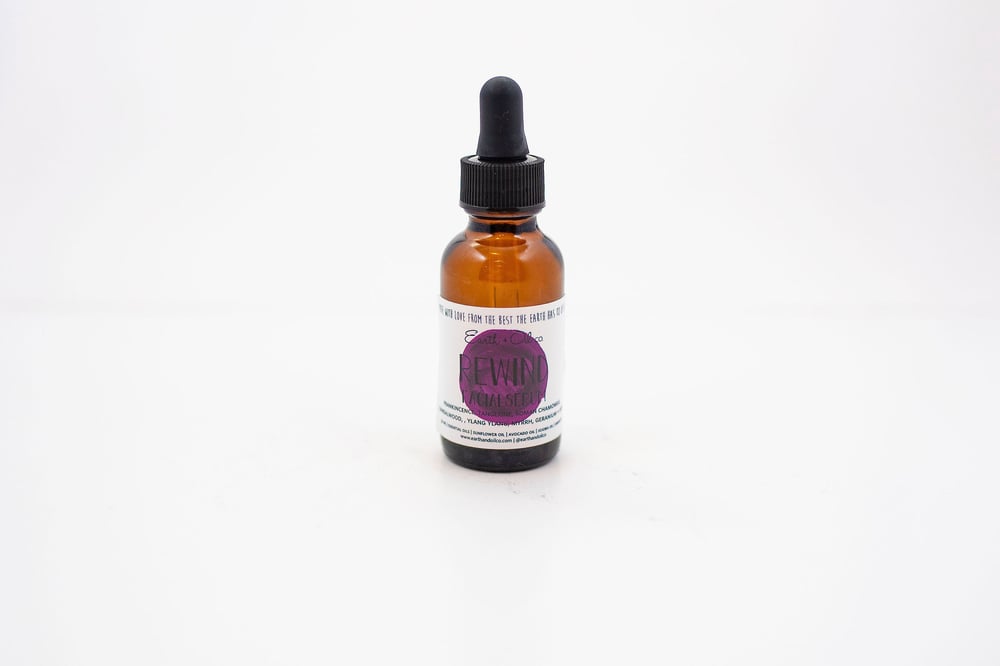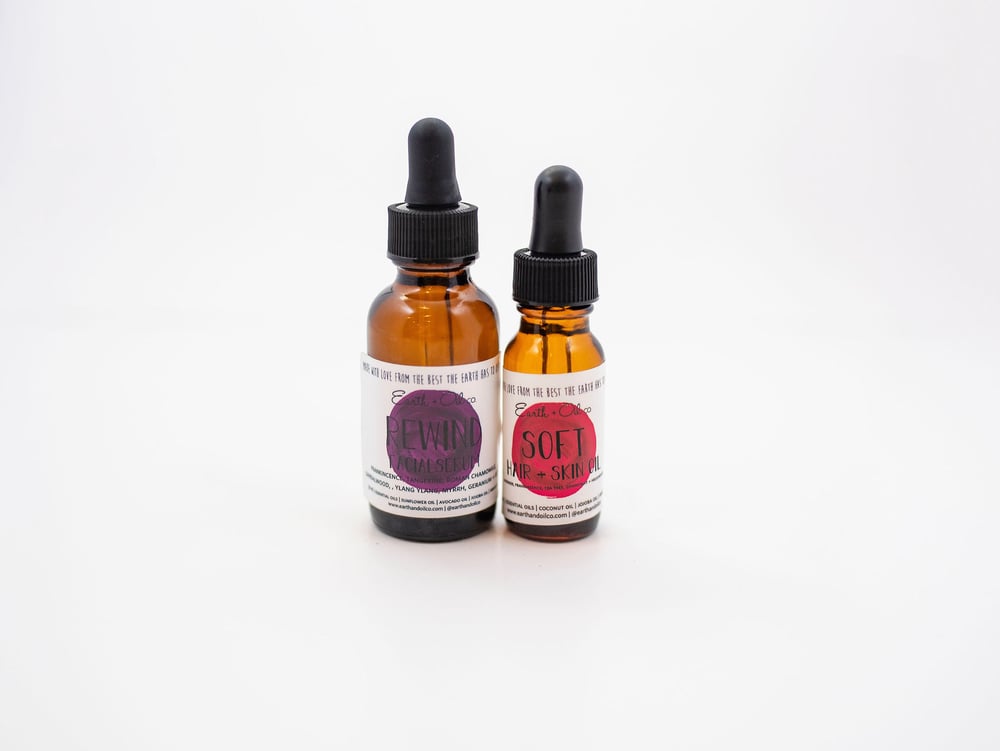 Brightening, tightening, smoothing, evens skin tone and reduces fine lines and wrinkles - Rewind is facial serum that might actually convince you that you can turn back time.
What's inside?
🌼 Ylang Ylang - replenishes the skin, increases cell regeneration, smoothes and tones
🤍 Chamomile - contains powerful antioxidants including polyphenols and phytochemicals that help protect against free radical damage
🌳 Sandalwood - improves elasticity of skin cells, evens skin tone and diminishes scarring
🤎 Frankincense - strengthens skin, improves tone, calms complexion, extremely healing
🍊 Tangerine - stimulates collagen products, combats free radicals which delays the aging process
❤️ Myrrh - cleans, moisturizes and tightens the skin, fades unwanted blemishes
🌸 Geranium - tightens skin, soothing, anti-inflammatory
🌹 Rose - contains a variety of vitamins, minerals, and antioxidants that neutralize free radicals, encourages optimum cell growth
🌱Jojoba Oil - derived from a southwestern shrub, the oil is actually a wax that is very similar to the oil our skin produces so it hydrates without clogging pores
🌰Argan Oil - antibacterial, anti-inflammatory, boost collagen
🌻 Sunflower Oil - hydrating, wrinkle reducing, soothing, calming, removes dead skin cells
🥑 Avocado Oil - calms itchy skin, protects against skin damage, protects against UV radiation
Instructions...
After toning with Dew, massage a few drops into the skin in an upward, circular motion. Should be used anywhere that is showing signs of free radical/sun damage, and to prevent the signs of aging.