Soul Scrub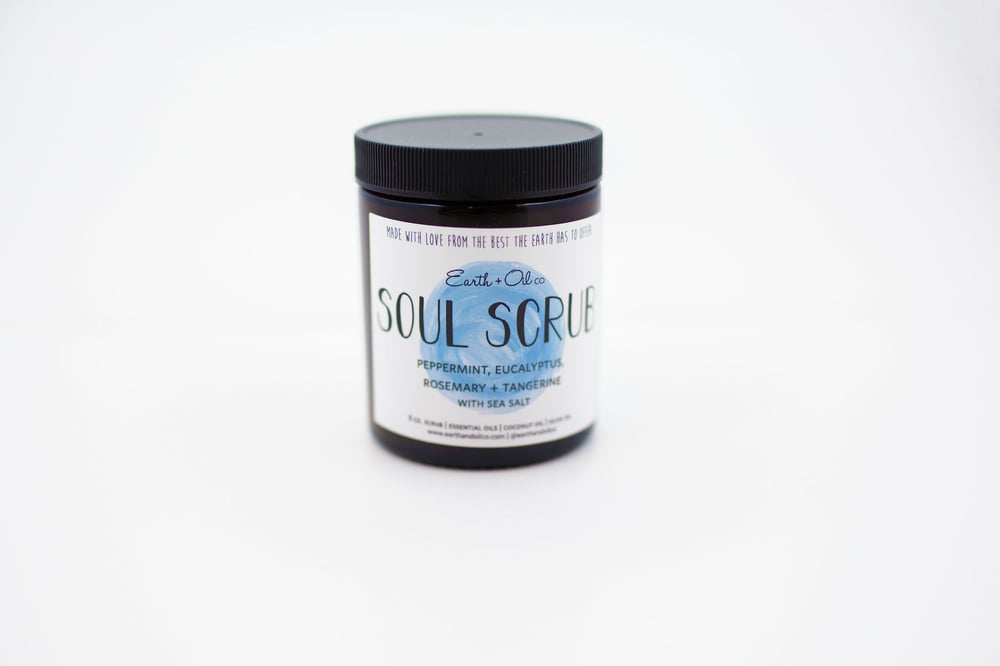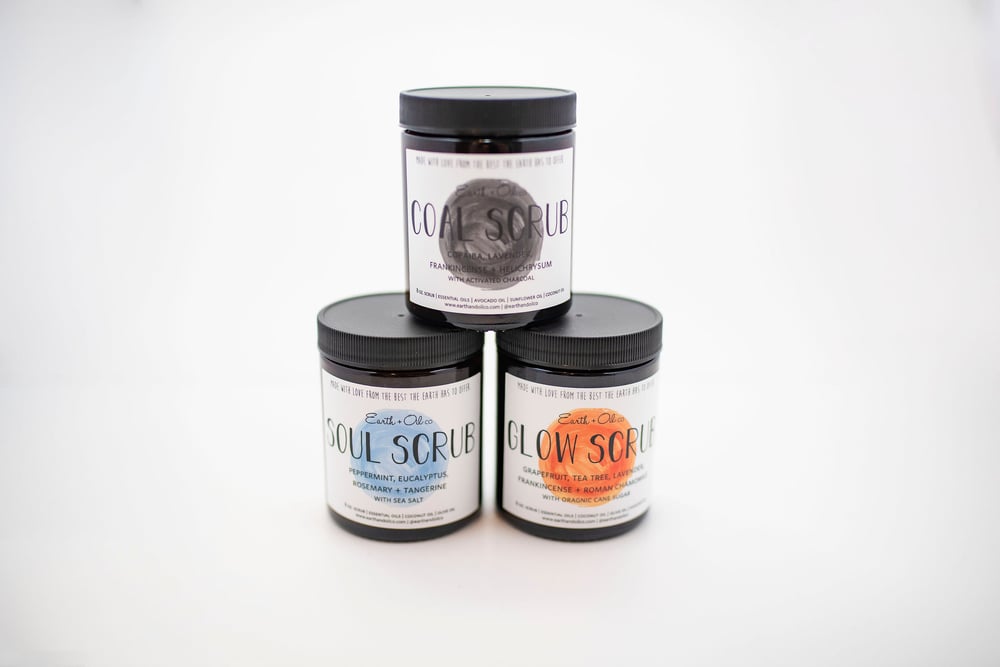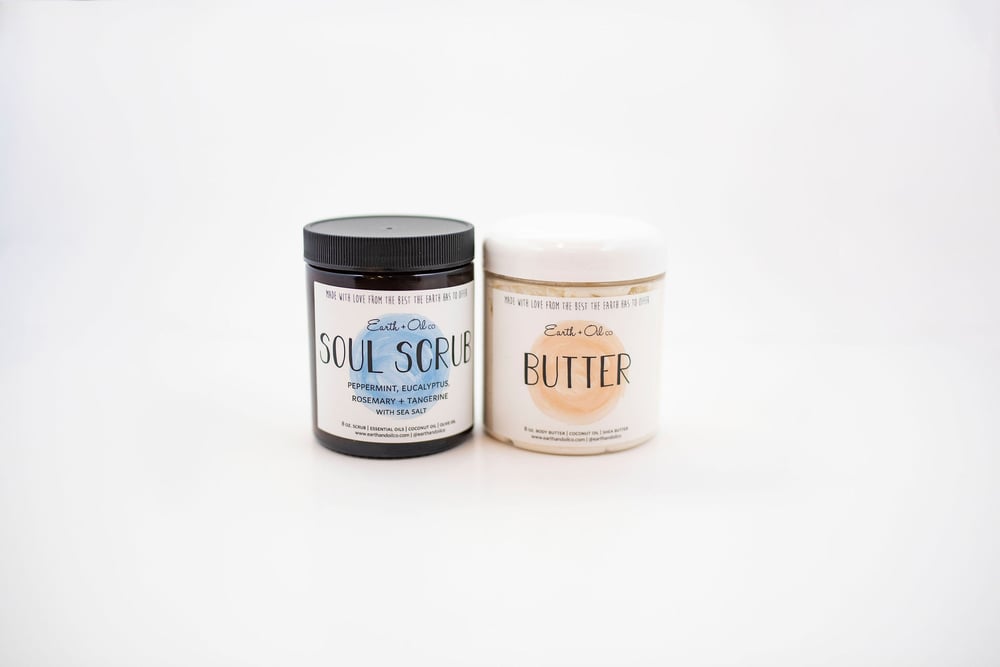 Cooling + herbal with a kick of citrus this sea salt foot scrub will soften and soothe - giving you + your feet new life.
What's inside?
💙 Peppermint - cooling, antiseptic, reduces inflammation, optimistic + buoyant
🍃 Eucalyptus - anti-inflammatory, mild analgesic properties, liberated + encouraged
🌿 Rosemary - detoxifying, encourages lymphatic drainage, enlightened
🍊 Tangerine - stimulates collagen production, delays aging process, lighthearted + joyful
🥥 Coconut Oil - protecting, hydrating, easy to absorb
🌳 Olive Oil - revitalizing, repairing, gentle
🧂Fine + Coarse Seat Salt - promotes blood circulation, restores natural oil balance, exfoliates to remove impurities and encourage new skin growth
Instructions...
Scrub on dry feet and ankles for a refreshing and grounding spa like experience. Rinse off.